Each Spring, Venture Trust will challenge our supporters to #BagAMunro!
For climbers with the skills and experience this could mean bagging a real Munro. For those building experience there are lots of creative ways to bag a Munro, for example walking or running the distance of Ben Nevis which is 10.5 miles.
We spoke to two fundraisers who took on our #BagAMunro challenge in different ways to ask them what they enjoyed about the experience and what advice they would give to aspiring hill walkers.
Sophie
"The moment I caught wind of Venture Trust's Bag-A-Munro Challenge, I was all in. After so long being unable to get out in the mountains, it was a relief to have reason to gallivant around Scotland again, and push myself to do new hikes and see new horizons. The challenge was also a great way to get friends and acquaintances involved – every weekend I aimed to hike different mountain ranges with different groups of people, from those who had never hiked Munros before, to those who were considerably more experienced than me. It was a really great way to share knowledge, and both teach and learn from others about different climbs in Scotland. This experience is part of the reason I'm so passionate about the work that Venture Trust do – getting outside, pushing yourself and those around you to greater heights, and learning new skills is perhaps one of the best ways to boost your confidence and to learn and grow as a person.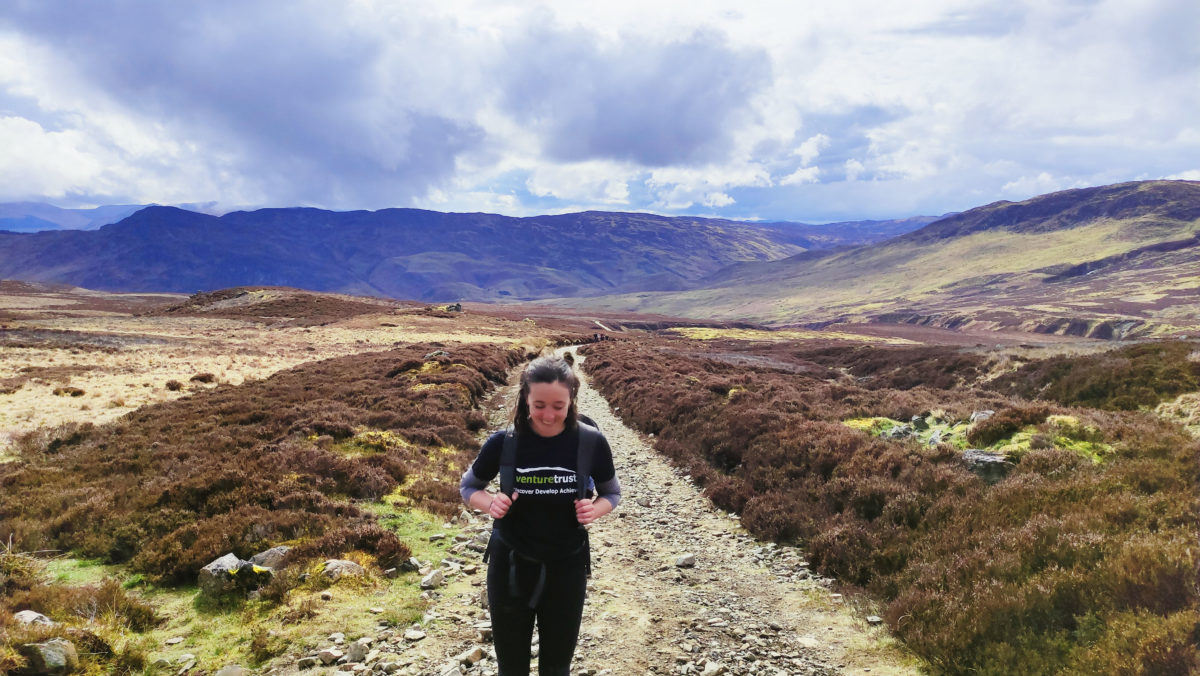 One of the main challenges to this was my lack of 'mountain fitness' after a year of being largely restricted to a single local authority area. By the end of May my aim was to run the Ring of Steall (encompassing four of the Mamore Munros in the Nevis Range) in around 5-6 hours, with an aim to halve the average completion time of 9-12 hours. I am by no means a natural runner, so this was a considerable test of my resilience and confidence. In the lead up to the run, I averaged two munros a weekend, pushing myself to do steeper hikes and faster ascents each time. This paid off, and despite a few gear issues, and some early concerns about our pace, we completed the circuit in just over five hours, meeting our stretch target! While it is possible that my knees may never recover from the experience, it was an exhilarating challenge to get involved with, and so rewarding to be able to fundraise for Venture Trust along the way.  
My advice to anyone seeking to up their mountain fitness or Munro Bagging ability is, ultimately, that enjoying greenspaces and getting out there is the most important part of the process – after that, experience, fitness and will all come naturally with the time. Once you have committed to getting outside and taken your first step on a hike, you have already succeeded, whether you summit or not! I think that is what is so great about Venture Trust programmes – everyone can take steps at their own pace, and really benefit from their own journey, both physically and mentally."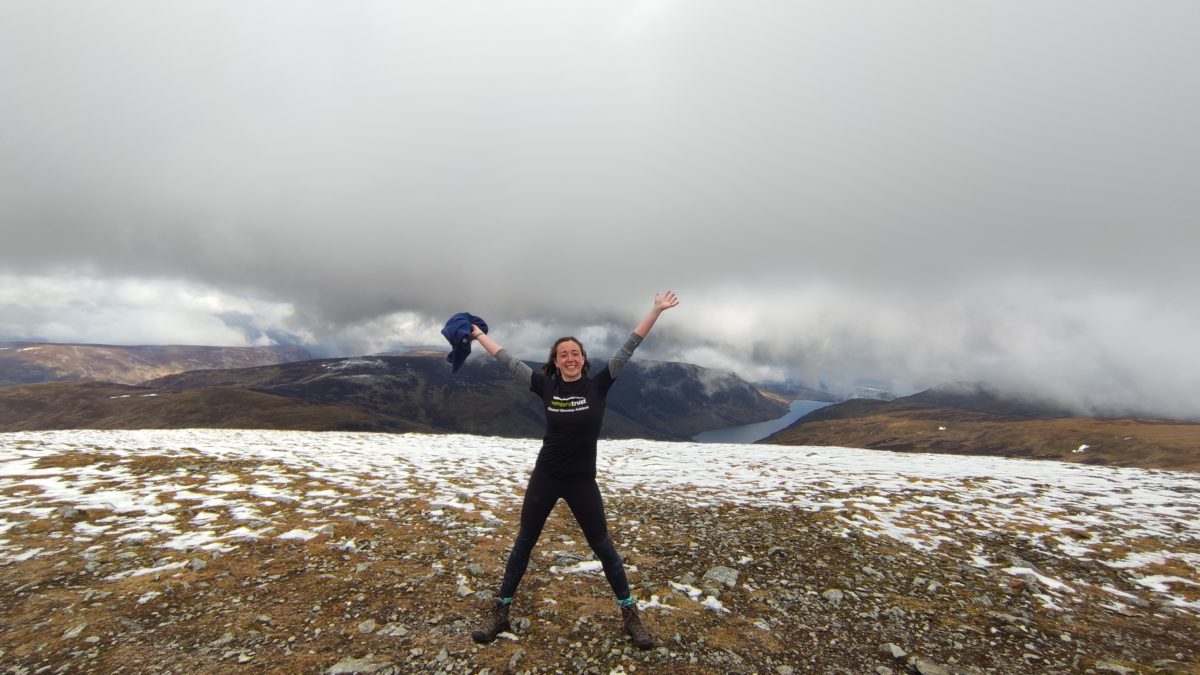 Claire
"This Spring I set myself the challenge to #BagAMunro. My first challenge was to go the distance of all the Munros by foot and bike which totals to 178 miles (6 miles a day) and my second challenge was to end the fundraiser by bagging my first Munro.
The first mistake I made was underestimating the challenge and setting aside time to complete it. I usually walk about 4 miles a day so I didn't think it would be much difference, but it was right around the time restrictions were lifting so I wasn't out walking as much. After a week of walking, I decided to get on my bike to get the miles in.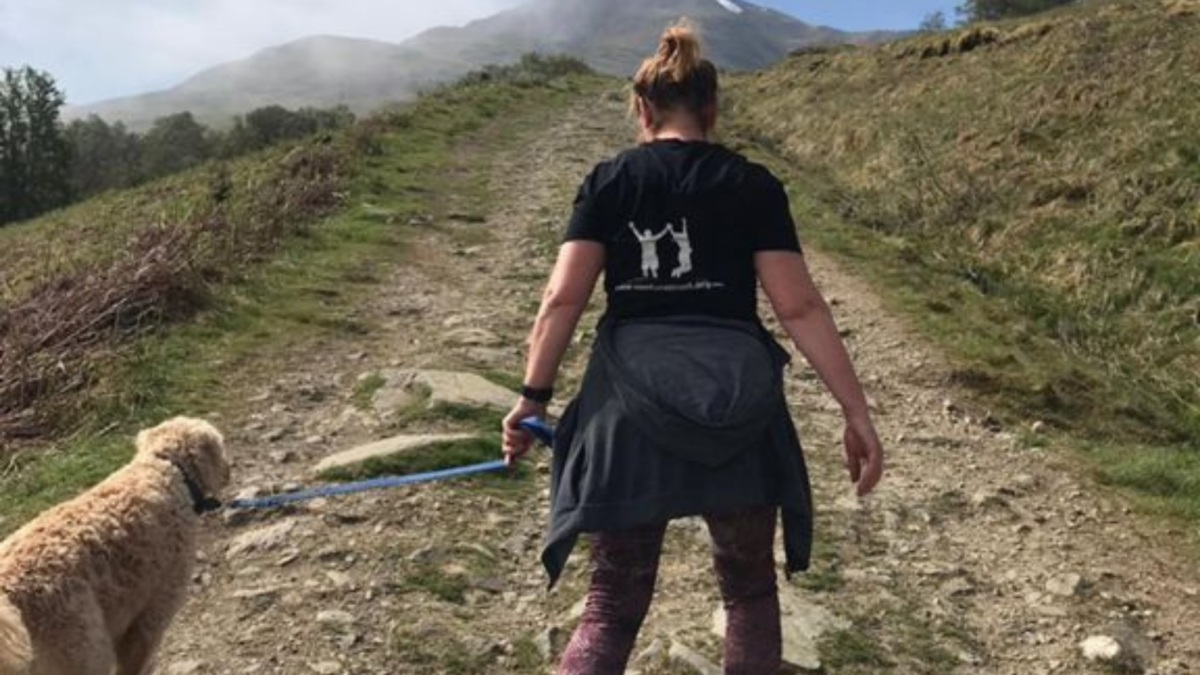 This was a little out of my comfort zone as although I used to cycle a lot years ago, I never went long distances and I felt nervous around traffic on the road. I'm really glad this fundraiser was a chance to push myself and motivate me to bond with my bike again. I really enjoyed going on new routes and discovering difference spots in Edinburgh.
At the end of May – I bagged my first Munro! This was a great experience, and I felt the adrenaline all the way to the top. On the way down is when it really felt like a workout and I was using muscles I hadn't used in a long time. I felt fine at the time, and I was looking forward to getting home after a long day, but the next day my muscles felt very tense. One bit of advice I can give to anyone else bagging a Munro is to save your muscles the pain and set time to stretch afterwards. The second bit of advice – just do it!"