"I wanted to be noticed. I wanted to feel like I was part of the world, but I was too scared before. Venture Trust helped me be part of the world." 
In 2018 Alister felt like he didn't belong. Upon leaving the army he struggled to return to civilian life and found himself isolated and drinking heavily. He stayed in his flat for two years with limited interactions with others, and his confidence and social skills continued to drop. This had a big impact on his mental health and wellbeing, and he found himself in a cycle of negative thinking. Now Alister is in a positive place and he credits Venture Trust with helping turn his life around.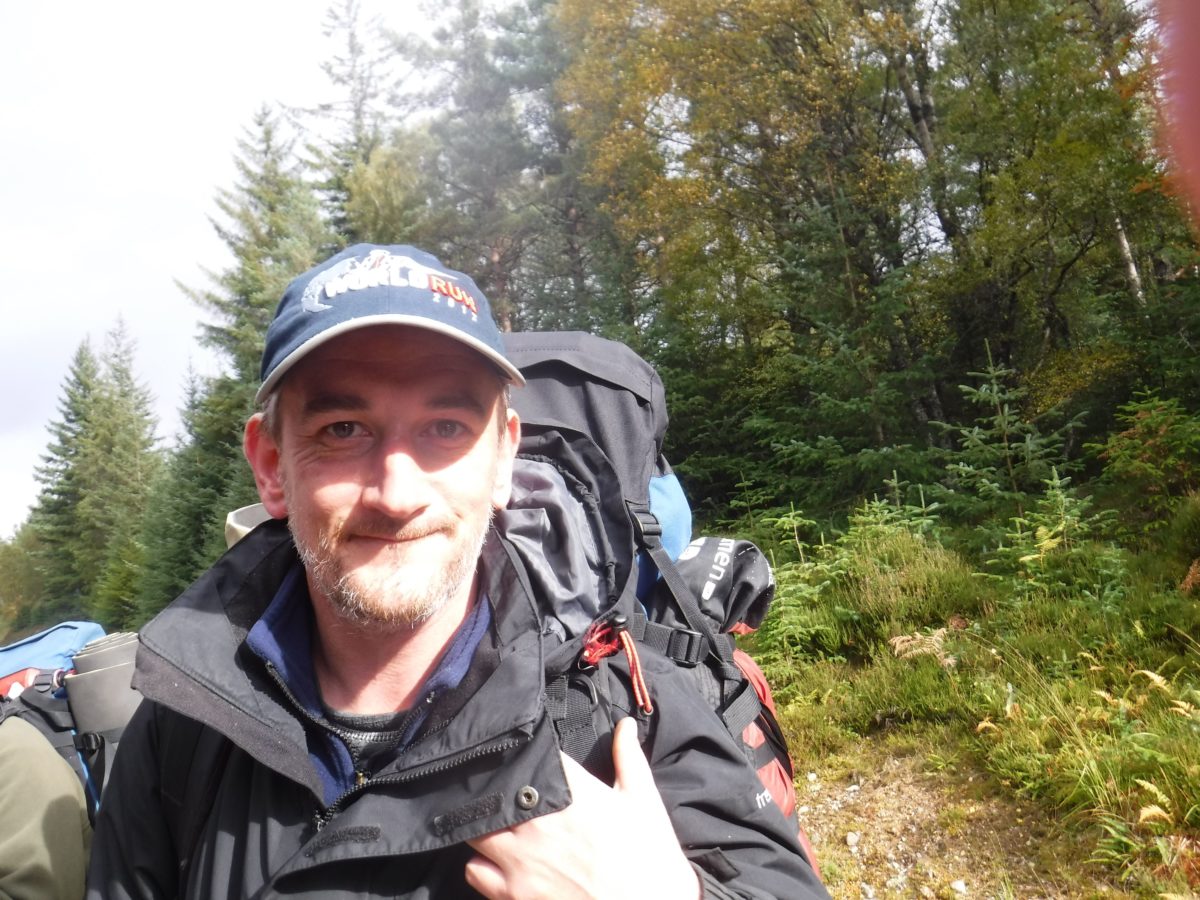 "Venture Trust were looking after me and helping me without me realising. That meant more to me than the world. Getting to the outdoors really changed my perspective. I used to get myself into bother, but I promised myself I wasn't going to do that anymore." 
A combination of substance use and PTSD led Alister to feel like he was diving deeper into a negative place. Alister was referred to Venture Trust's outdoor learning service, Positive Futures, which gives ex-service men and women the chance to unlock or develop their life skills out in the wilderness.  
As part of our community and outdoor focused support, Alistair took part in a wilderness journey which gave him the chance to try abseiling, canoeing, and other activities which took him out of his comfort zone – a stark contrast to staying isolated indoors for nearly two years. Despite having been in the army, Alister often felt self-conscious around veterans as he hadn't been to war and had different experiences to other service personnel.   
"I didn't have a lot of friends. I wasn't a people person. Whenever I met people and I told them I wasn't in the war, I would get negative responses from soldiers and that made me hide from society. The guys I met on the wilderness journey told me I should just get out, enjoy myself and socialise."
The group helped Alistair to feel accepted and put his past behind him. Outreach workers spoke to the group about Maslow's hierarchy of needs (psychological, safety, belonging and self–esteem) and this caused Alister to reflect on how much companionship he missed out on in the past and how important it is to feel a sense of belonging.  
"On the wilderness journeys, the group expressed our needs and asked for help. We worked as a team and we had each other's back. We helped each other to pitch up tents and got each other cups of tea. We were there for each other. This helped boost my confidence and want to make connections with new people again, for the first time in a long time"
Returning from the wilderness journey, Alistair made a lot of effort to turn his life around and improve his mental health. He cut down his alcohol intake and now goes for regular walks with friends to stay active. He regularly meets with a fellow veteran he met on the wilderness journey with Venture Trust, and the two encourage each other to go on spontaneous adventures and practice their learning from the wilderness trip. Alistair has also completed training with Move On and is a mentor for other veterans accessing our services.  
It has been an inspiring journey from Alistair; from struggling with his mental health and feeling so down he didn't want to leave his flat to now practicing mindfulness and regularly listing the things he is grateful for to stay positive.  
"I see mindfulness as being grateful for being. Being grateful for being me, for having people around me, and I'm grateful for the group we had at Venture Trust."