Our innovative employability service closes the gaps in employment and training between young people from disadvantage backgrounds and their better-off peers in Scotland.
Change Cycle - a Skills Development Scotland Employability Fund service
Supports participants to build aspiration, motivation and self-confidence while developing key employability skills.
The 8-week employability service is for young people aged 16-24 who are not in work, education or training, facing long term unemployment and disadvantage or potentially at risk of (re-)offending or anti-social behaviour.
Skip to interview and CV writing tips
Who is Change Cycle for?
The service is specifically designed for young people aged 16-24 who are not in work, education or training, facing long term unemployment and/or disadvantage.
Employability elements are currently delivered via Zoom with the bike building elements also being delivered digitally from our partners Bike for Good in Glasgow and The Bike Station in Edinburgh. Where restrictions allow, we will endeavour to offer any hands-on workshop time we possibly can.
What is Change Cycle?
Change Cycle is a free employability service.
It is an 8-week Employability Fund service with the first four weeks delivered partly in a digital workshop and training environment and the last 4 weeks delivered in a work-placement environment. If work placements are unavailable then external partners will deliver an assortment of talks and sessions; sector-specific career talks, motivational talks, career Q&As, the recruitment process etc.
During the course each participant will: learn about building their own bike and bike maintenance, as well as being taught cycle and road safety. The participants of the course will be given the tools to strengthen personal and employability skills, receive certified SQA and Bike Mechanic training and combine all of this learning and experience into a "fit for purpose" CV. All participants will create a personal learning and career development plan before completing a 4-week work placement-restrictions permitting.
Development of a clear work focussed action plan
Participants will get to keep their bike and receive cycling kit to help them ride safely to job interviews, access services and travel to work or college.
Following the course, support will be provided from Venture Trust's Employability Team which is guided by the participants' individual goals and personal action plans.
The service can be a progression route for participants from other Venture Trust programmes but places are also available to external clients who meet the criteria and are assessed as ready for the programme by our Employability Team.
Age range:  16-24
Location: Primarily Edinburgh, Glasgow and surrounding 'travel to work' areas
Who it's for:  Young people who have experienced challenging life circumstances and recently completed a Venture Trust programme or equivalent.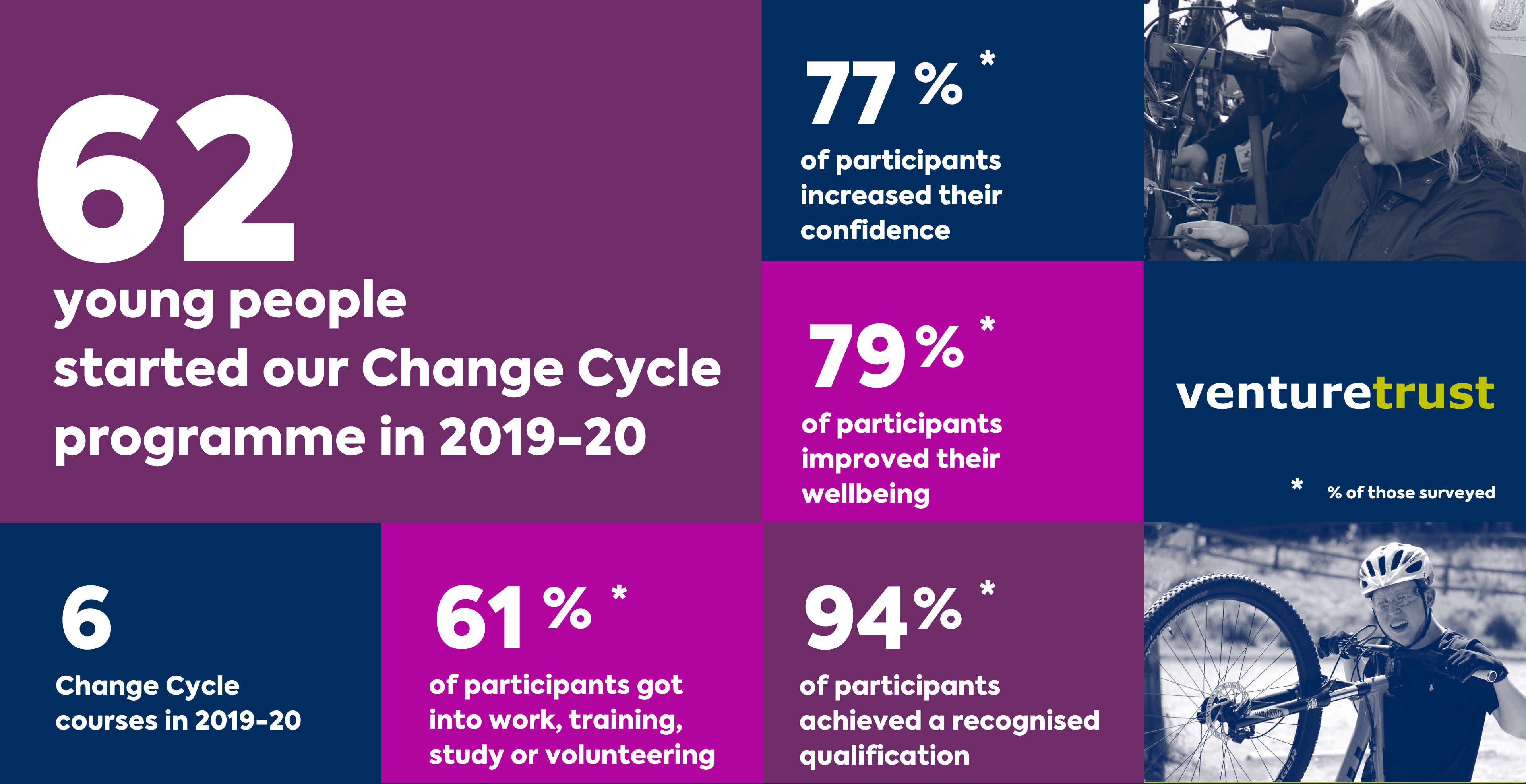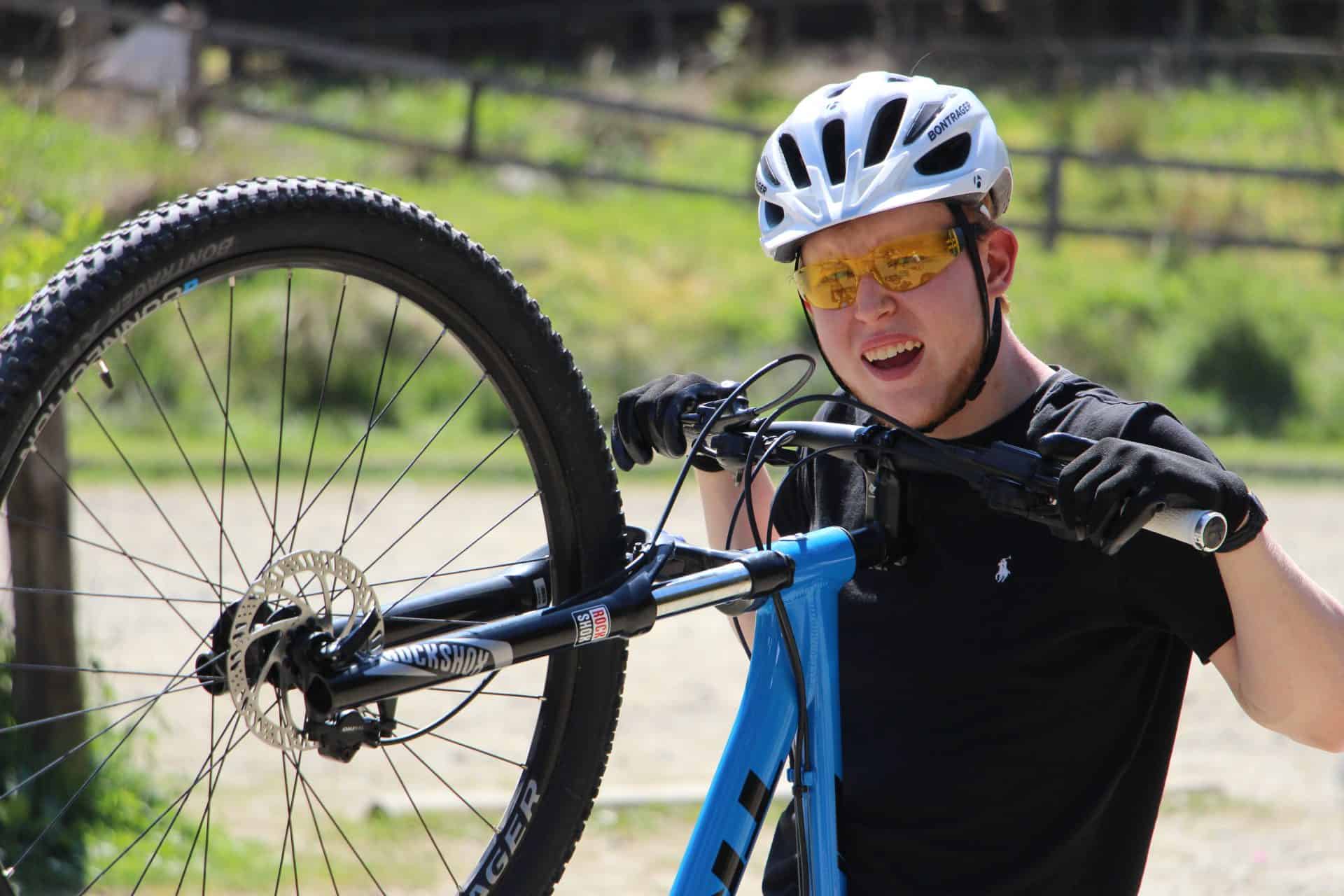 Providing funding to Venture Trust through the Cycling Friendly Communities programme allows us to reach people who might otherwise miss out on the joy of..