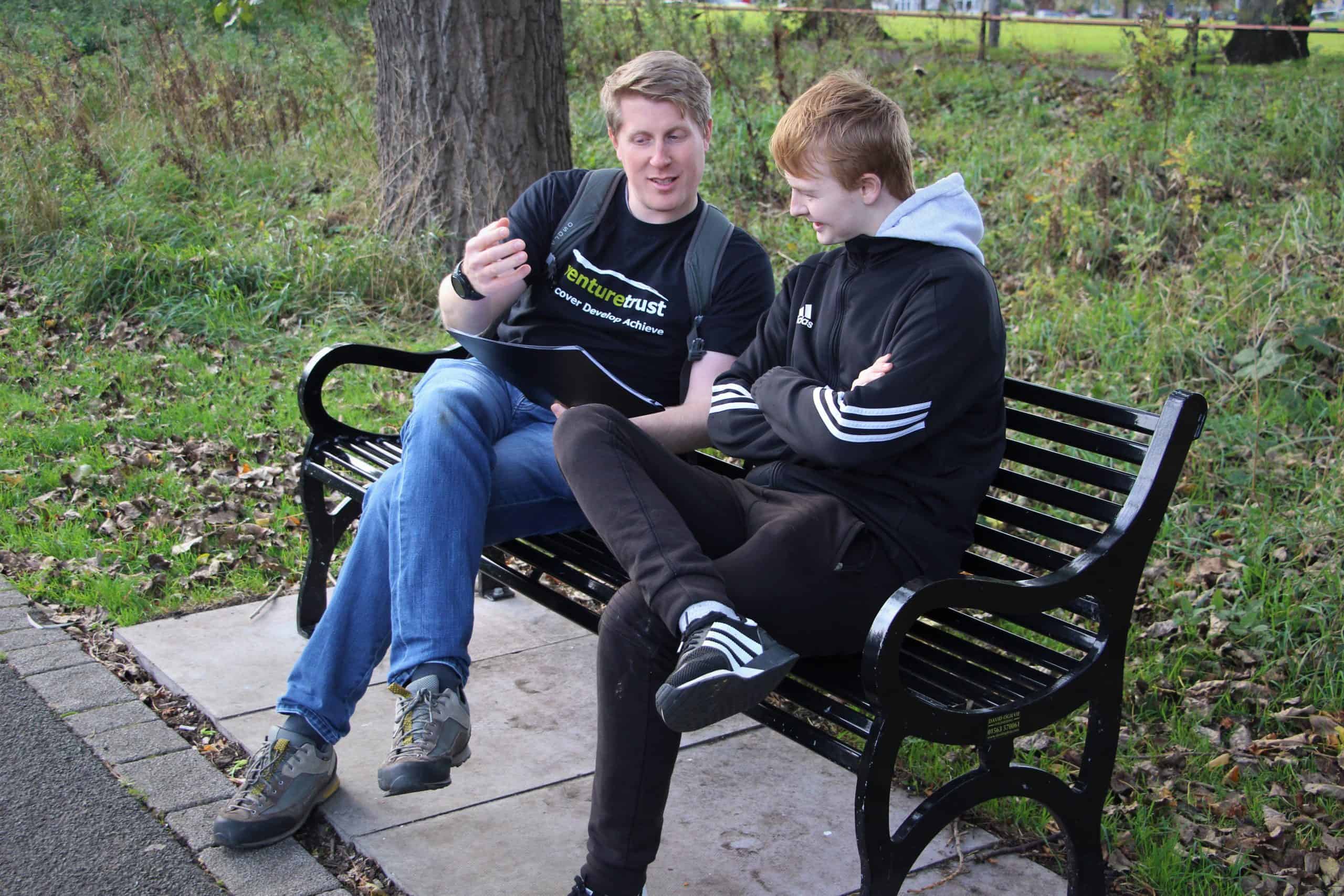 At Venture Trust we are committed to ensuring that the voices and ideas of the people we support form a fundamental part of our ongoing work across Scotland.
So, we are proud to announce the development of our Participant Panel through funding from the National Lottery Community Fund, which distributes money raised by National Lottery players for good causes and is the largest community funder in the UK.
The panel will be made up from past and current Venture Trust participants across our range of programmes. The people we work with present multiple and complex needs and we strive to have a deeper understanding of how we can best support them. We want their voices to be amplified and for their needs to lead the direction of our programmes.
Creating space for participation empowers people to use their lived experience to influence the systems around them. Once everyone feels empowered to share their thoughts and ideas, a true coproduction team is created. Our outreach team use coproduction day-to-day in group work activities, as our participants are asked to take control on one of the activities and lead the rest of the team. To be given the power to lead and make decisions is a great way to build confidence amongst participants so they can take charge of their lives.
Co-production ensures a wide range of knowledge and experiences are considered when designing the future of our programmes. Many Venture Trust participants have experienced extreme adversity, trauma, and poverty. This adds to the importance of coproduction in the third sector – to ensure the people who have experienced these hardships are given opportunities to develop the programmes which are designed to help them. Since they are the experts on their experiences, we believe their advice should be sought out. We want to give participants the chance to advocate for our work and the people we work with.
As contributors, the panel will have opportunities to deliver parts of the programme, such prepping participants before a wilderness journey or mentoring along the way. This will give them a unique insight into our programme delivery, as they will have experienced taking direction from others and guiding the group as a facilitator.
Tejesh Mistry, Director of External Affairs at Venture Trust, says "We must invest our time and energy to understand participant needs, preferences, and interests. More than that, we should test to ensure they are user-friendly, easy to access, interesting, enjoyable, and even fun. Recognising this will support people to gain the life skills, stability, and confidence they deserve to progress with a positive future."
Read more: Creativity is the key to understanding – Tejesh Mistry | The Scotsman
Along with having their voices and ideas heard and implemented, panel members will have the chance to further develop their skills and learning through activity days; rock-climbing, canoeing and much more to build on teamwork and communication. They will also be offered employability training such as CV writing, Interview Skills and IT Skills. Finally, they will all take part in an annual residential to build relationships and celebrate their achievements.
At Venture Trust, we have an exceptionally experienced and specialist team delivering personal development support to our participants. We know from a combination of experience, research, and participant feedback that the outdoors brings valuable therapeutic benefits for our participants mental wellbeing. Despite this, we must adapt to our environment and work together with our participants to ensure their experiences are at the heart of the programmes we deliver.
As we recover from the Covid-19 pandemic, there will be many changes to our environment that Venture Trust will need to consider. Our participant panel will be a great help to our organisation as we adapt to meet the ever-changing needs presented to us.