Venture Trust's Positive Futures course is specifically for ex-Service men and women who may have a wealth of experience and skills, but who are finding it difficult to transition fully into civilian life or are struggling with maintaining a civilian focussed identity. Shaun was referred to our Positive Futures programme in 2016 for support with anxiety and panic attacks. Now a member of our Participant Panel, Shaun offers his thoughts and his experience on his mental health journey as a veteran.  
TW: Suicidal thoughts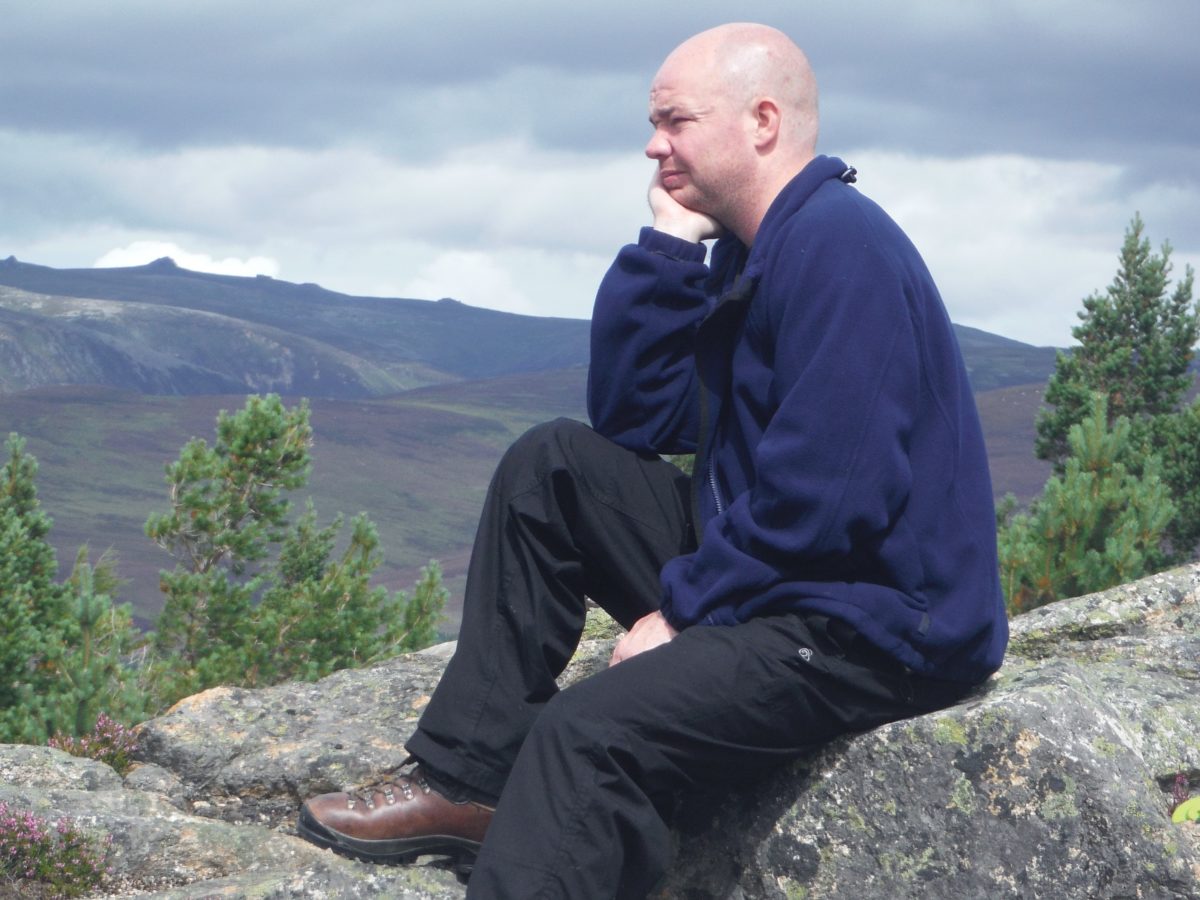 My name is Shaun and I have lived with PTSD for over 18 years.   
I served 8 years in the Royal Air Force from 2000 to January 2008. 5 of those years were in a Tactical Communications Wing (TCW).  My role in TCW consisted of being a soldier as well as a highly trained Engineer capable of deploying navigational equipment for aircrafts across the world.  I served in Iraq twice in 2003, as well as roles for NATO in Lithunia in 2005.   I achieved so much in my career, and I did this all while hiding my dark secret of PTSD.  PTSD almost took my life with an attempted suicide, cocaine overdose and nervous breakdowns resulting in in the NHS saving my life more than once.   
How did it get so bad? Why did I not seek help sooner?  Why did no one intervene?  The easy answer is that I hid it and never chose to talk about it with anyone. It wasn't suicide that nearly destroyed my life, it was not talking about how I was feeling.  I was like a glacier slowly destroying everything in my path, and at the same time I was a volcano building everything up until ready to explode.  
But why do men in the armed forces find it so hard to talk about how they're feeling?  I don't think the answer is easy to explain but I believe it's a combination of a few things. One of them being that some men just aren't great at talking about feelings and aren't encouraged to do so. We are trained to show no fear and get the job done.  I couldn't imagine being around the lads and the boss saying, "hi folks, I'm feeling a bit emotional and scared today". Those words would never leave my mouth out of fear of being vulnerable and facing the stigma that's associated with mental health.  I wanted to fit in and to serve with my brothers. I don't know how I would cope if someone took my place on tour, and something happened to them instead of me. Because of this I became a professional at hiding my panic, my fear, my nightmares, and my dissociation.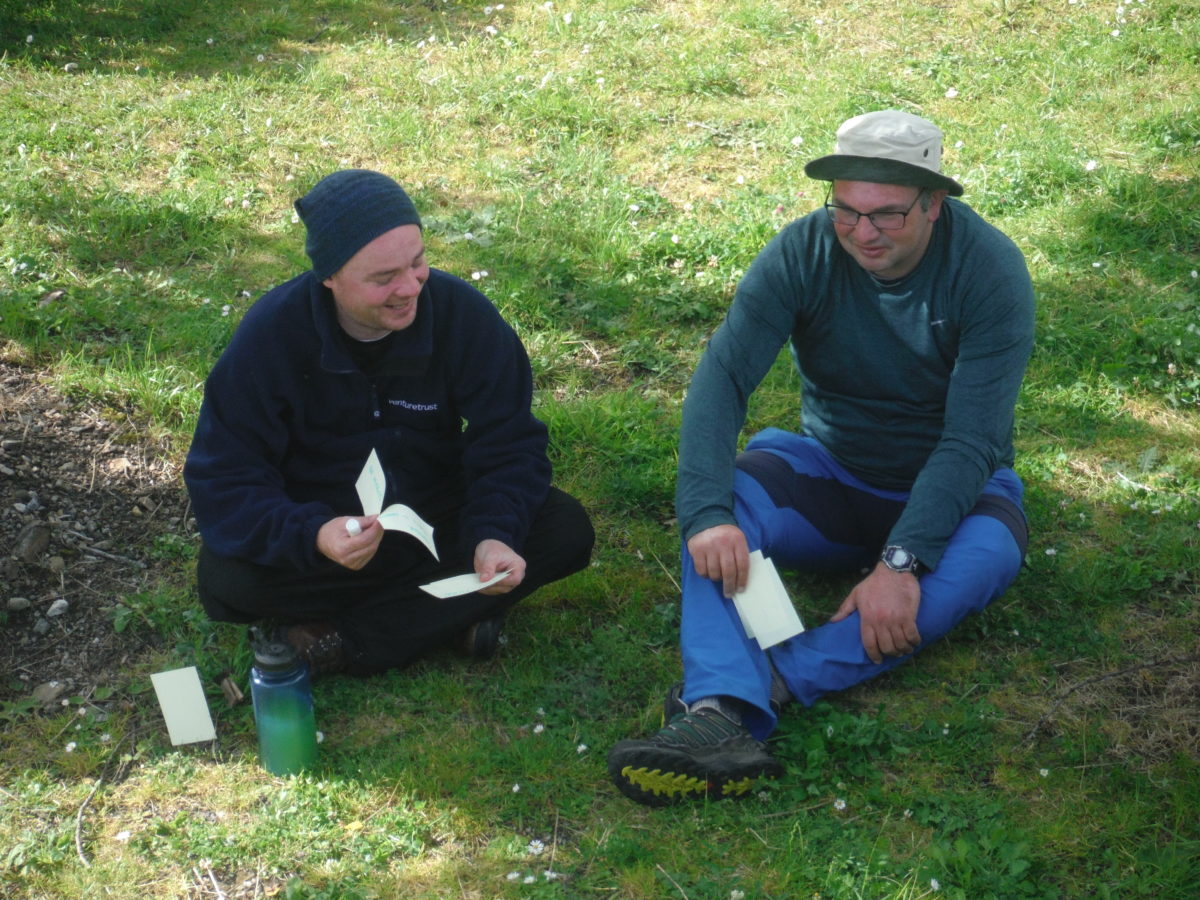 Talking about how I feel has made such positive impact in my life that I never looked back.  My only wish is I spoke up sooner. I didn't need to wait until I hit rock bottom before I chose to make my life better. I think the correct term is post traumatic growth. Help was only a phone call away – I didn't need to wait until my heart rate hit 202bpm and I woke up covered in sweat again with another traumatic memory.  
When I finally made that call and asked for help in 2016 after reaching my wits end, I got a chance to speak with other veterans on Venture Trust's Positive Futures programme and it turned out that almost all the veterans in the programme felt like me. Scared, anxious and struggled with their own mental health journeys. Who knew after all those years feeling alone, scared, and countless panic attacks – I actually wasn't alone in feeling this way. I just had to connect to those people, and the services that could support me. It was like the weight of the world had lifted off my shoulders overnight.  
Asking for help was difficult, but it was so worth it.  A 60 second call in 2016 to a veteran charity started me on my journey to a positive life. What I am saying to the other men out there with their own experiences of mental health – you owe yourself 60 seconds to make the call.  
Shaun now works as a SMART Recovery co-ordinator helping others who are in the same situation he was once in.
If you or someone you know has experience in the military and would like support mental health and personal development, you can find out more about Venture Trust's Positive Futures programme and Outdoor Therapy and get in touch.