Venture Trust is proud to announce it has received an award from Cycling Scotland, the nation's cycling organisation, for its commitment to making it easier for people to get on their bikes. 
The nationally recognised award accredits organisations – from workplaces to schools, community groups to campuses – that have contributed to promoting cycling as a healthy and sustainable travel choice.  
To achieve the Cycling Friendly award, Venture Trust is harnessing the power of cycling to support young people to reach their potential. This includes young people who are not in work, education or training, facing long term unemployment and disadvantage or potentially at risk of (re-)offending or anti-social behaviour. 
Venture Trust's Change Cycle programme is an Employability Stage 3 funded programme with additional funding from Cycling Scotland. The programme includes employability sessions, bike construction and maintenance including workshop experience and a short wilderness residential that has work-related tasks, and biking. Participants learn about responsibility and getting up to be at a job Monday to Friday. They get to keep the bike they have built and use it for job hunting, accessing services, training, getting to work, and leisure.
"

Change Cycle has 

definitely changed the way I feel about applying for jobs in future

 and 

100% 

the course 

could help other people looking for work. The course builds confidence and gets you talking to people. The staff are brilliant and the fact that you get a bike at the end of it makes it even better." – Dylan, Change Cycle participant
Young people get training and experience in a workshop along with a work placement. If work placements are unavailable then external partners will deliver an assortment of talks and sessions; sector-specific career talks, motivational talks, career Q&As, the recruitment process etc. The programme is delivered in partnership with Bike for Good in Glasgow and The Bike Station in Edinburgh. 
During the course each participant will learn about building their own bike and bike maintenance, as well as being taught cycle and road safety. They will be given the tools to strengthen their personal and employability skills, receive certified SQA and Bike Mechanic training and combine all of this learning and experience into a "fit for purpose" CV. The course ends with a personal learning and career development plan before completing the 4-week work placement – restrictions permitting.
Participants receive their own bike at the end of the course, as well as;
Cycling kit to help them ride safely to job interviews, access services and travel to work or college.

 

Training sessions on how to maintain and care for bikes

 

Road safety training 

 

Formal qualifications in Bike Mechanics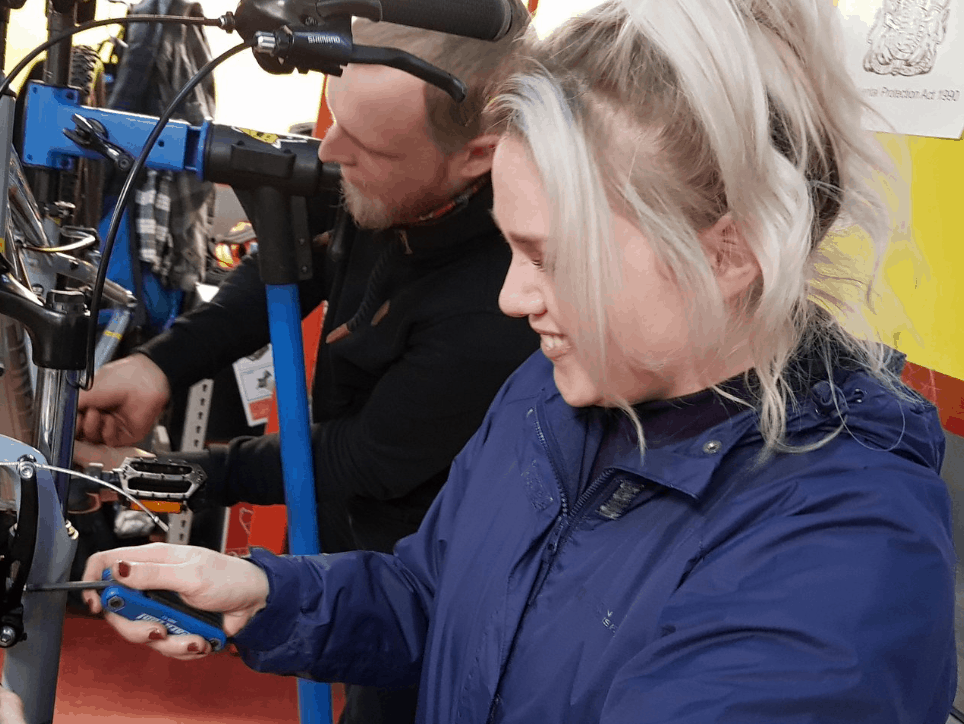 The award aims to encourage and support organisations across Scotland to take a leading role in ensuring that anyone, anywhere can enjoy the benefits of cycling.  
"Our Change Cycle programme not only gives young people formal qualifications, but people build social skills and confidence as they work together in their group. Not everyone we work with has access to transport, so having a means of travelling to interviews and training opportunities is essential. We are proud to be working with Cycling Scotland, Bike for Good and The Bike Station to ensure young people are offered the opportunity to take up cycling"

.

 

– Venture Trust

Employability Team
More information about the Cycling Friendly programme can be found here: www.cycling.scot/our-programmes 
Read here about how Change Cycle helped Dylan on his path to employment