"I used to think people couldn't change, but now I do. I could have just been another statistic, so now I feel grateful for my time… The staff at Venture Trust restored my faith in humanity." Laurence Young, Participant on our Living Wild Programme.
For 40 years we have been supporting people who need it most, to gain life skills, stability and the confidence to help them reach their potential.
Our Strategic Plan for 2022-25 restates our firm commitment to working with people with multiple and complex challenges in their lives, working with them in their communities, building trusting relationships and using the outdoors as a therapeutic means to support them to venture out into the world.
As we enter the next three years of our journey, we face further uncertainty in terms of recovery from the pandemic, climate change and increasing political and cultural division both domestically and globally. These challenges are not felt evenly – they highlight and exacerbate inequalities in our society. Those who were already the most disadvantaged have suffered disproportionately. They have been the hardest hit socially, educationally, economically and in terms of health and wellbeing.
Our ambition is for growth, not just for the sake of it but because it's clear that more people than ever before will benefit from our unique support and interventions. Our focus will be on working with people earlier to prevent them from ending up in more challenging life circumstances down the road.
"Why did it take me being involved in the criminal justice system before I could get help – if I had been supported by Venture Trust sooner, I could have made different choices." Linda, Participant on our Positive Futures Programme.
Our Strategic Plan sets out 5 Strategic Aims for the organisation, which we believe will enable us to meet our ambition for growth in order to provide support to more people through our programmes.
We deliver exemplary person-centred programmes, working with those who struggle the most with transitions in life, using the outdoors to make long-term sustainable positive change.
We are recognised leaders in our field, extending our reach by sharing practice, developing the evidence base and building the capability of others.
We are an organisation fit for the future, delivering an impactful journey for all our people.
We are an authoritative voice on the issues affecting those most in need, influencing positive change in society to improve life choices and chances.
We have a robust and sustainable funding model, increasing income from a range of high-value public and private sources, adapting to the changing socio-economic landscape.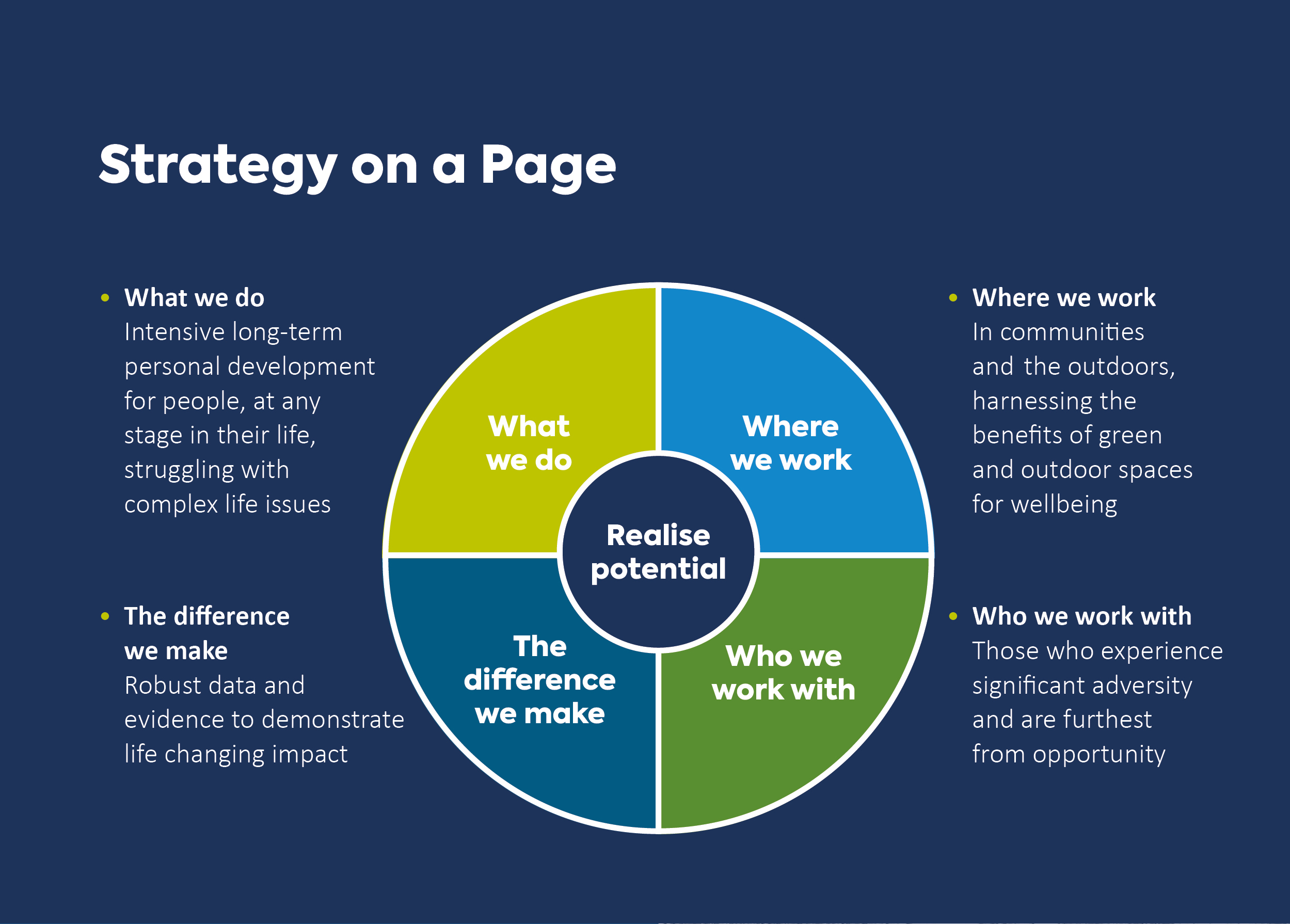 We look forward to working with a wider range of partners and funders to continue to achieve transformational change through our unique programmes, delivering personal development in the outdoors. If you would like to be a partner on our journey, or you support people you believe would benefit from our work please do get in touch.
"For all I thought I was, I wasn't. Because now I know I am: powerful, strong, and brave." Participant, Mags Miller, Next Steps Programme.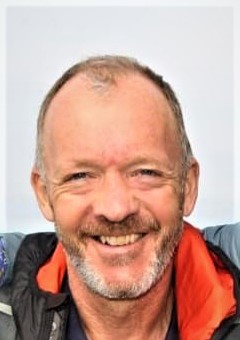 Words by Alastair Pringle, CEO