Challenge yourself or your family and friends to #BagAMunro!
Inspired by two incredible young fundraisers during 2020's first lockdown, this challenge makes all Munros accessible!  Aiden and Caladh chose Ben Nevis and slid their way down its 4,411ft on the slide in their garden.  They were followed by Alex and Emma who bounced their way up Ben Lomand…  
In 2021, Clare chose to go the distance of Munro's by walking and going on bike journeys. To finish off her fundraiser, she bagged her first Munro! In the same year, fundraiser and experienced climber, Sophie, went up a new Munro each week. To finish off her fundraiser, she ran the Ring of Steall climbing 4 Munro's in one day!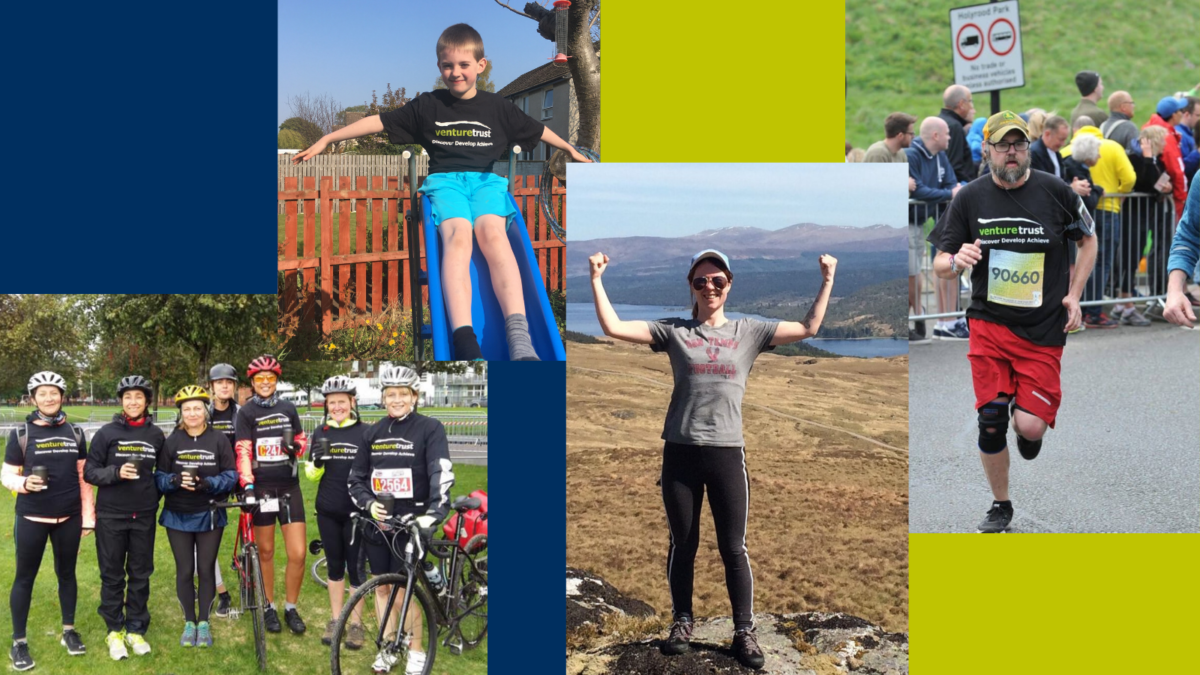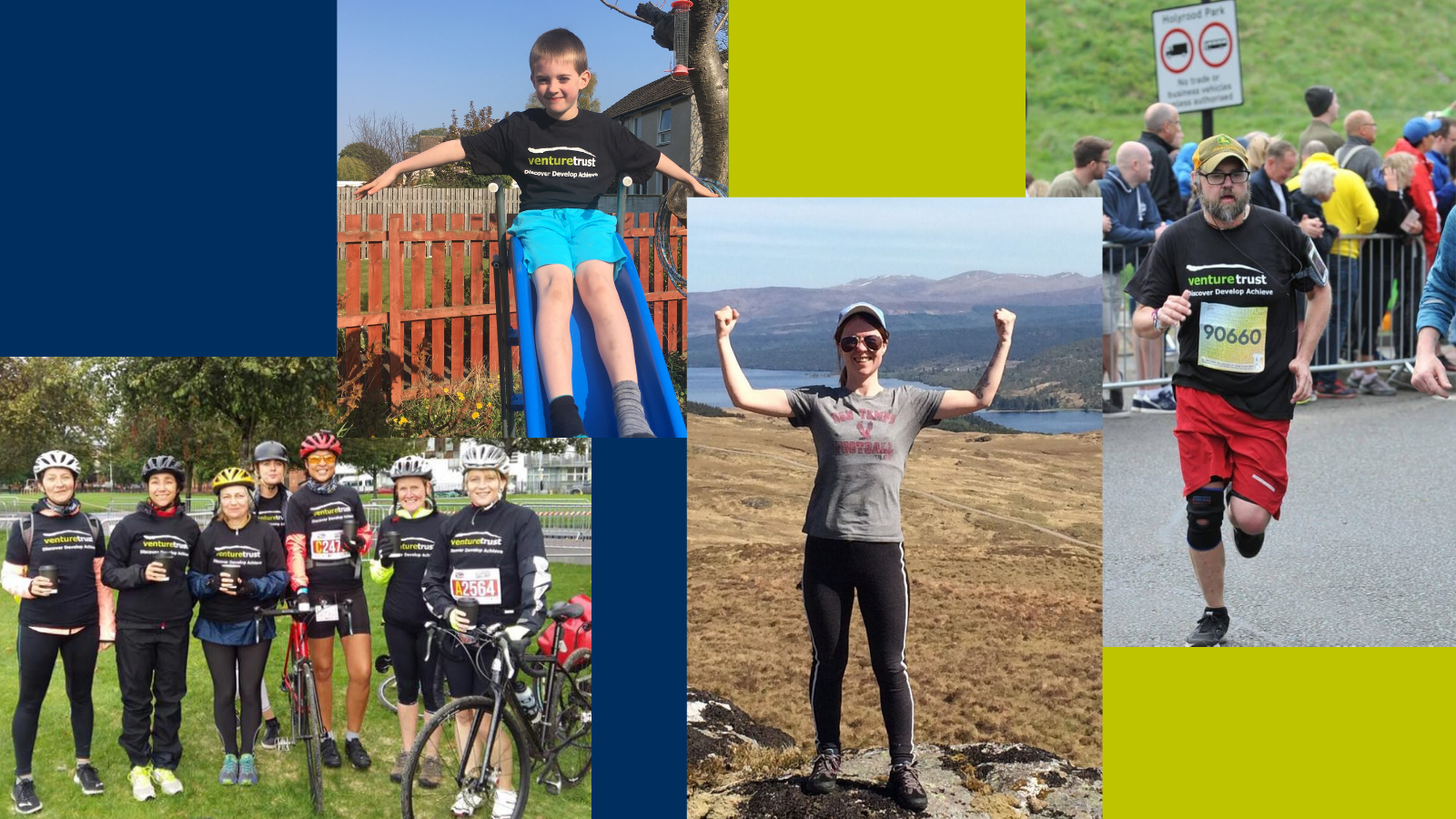 We're sure there are many more different ways to bag a Munro – and there are still 280 to claim in fundraising for Venture Trust… you could climb up Ben hope, the northernmost Munro in Scotland, or walk the distance of the most southern Munro, Ben Lomand, in your own hallway. 
Here's how… 
Plan your challenge: 
Choose the Munro that you want to 'bag' and find out the height – a list of all the Munros is available here

 

If you are an experienced climber, get your walking boots on and go! You can find a list of tips for hill walking by our field team here

If you want to bag a Munro in an alternative way, start brainstorming how

you're

 going to complete the challenge.  Are you going to climb the height from the stairs in your house, slide the length of the Munro from the slide in the back garden, walk the length of your hallway, your daily walk, or even bounce the height from your trampoline? 

 

Measure the distance 

you'll

 be travelling – how long is your slide/stride, how high is a bounce?!

 

Divide the height of your chosen Munro by this distance to work out how many of each 

you'll

 need to do – this final number is your challenge target!

 
For example: Ben Nevis, the tallest mountain in the UK, is 4,411ft. Your stairs are 10ft tall. So, your challenge is to climb your stairs 441 times in order to reach the top of Ben Nevis! 
Start fundraising: 
Online 
Fundraising using an online platform is easy and allows you to share content to your social media accounts to encourage friends and family to donate.

 
Set up your own fundraising page 

here at JustGiving

.   

C

hoose 'start fundraising' and follow the prompts – 

you'll

 be able to select Venture Trust as your charity partner (scroll down to the 'Charities' section where you'll see our logo).

 
Offline 
Got creative new ways to #BagaMunro? Let us know on social media so we can support all the incredible work you're doing.  We will also send you a Venture Trust t-shirt. 
For more help and support contact katriona@venturetrust.org.uk