Venture Trust work to make the outdoors more accessible by providing development opportunities to people going through challenging life circumstances in Scotlands natural environments. Our partners share our passion for connecting people to the outdoors and the benefits this can have on our mental and physical wellbeing. Partners like outdoor equipment company, Arc'teryx, who provide funding to our mental health service Outdoor Therapy. This combines the full range of benefits from time in nature and the outdoors with professional therapy. 
Arc'teryx recently invited four Venture Trust participants and two of our Development Team members to the Arc'teryx Academy Climb Lake District event in Great Langdale. The event took place over the weekend of September 25-26, offering opportunities to learn outdoor skills and connect with fellow nature lovers.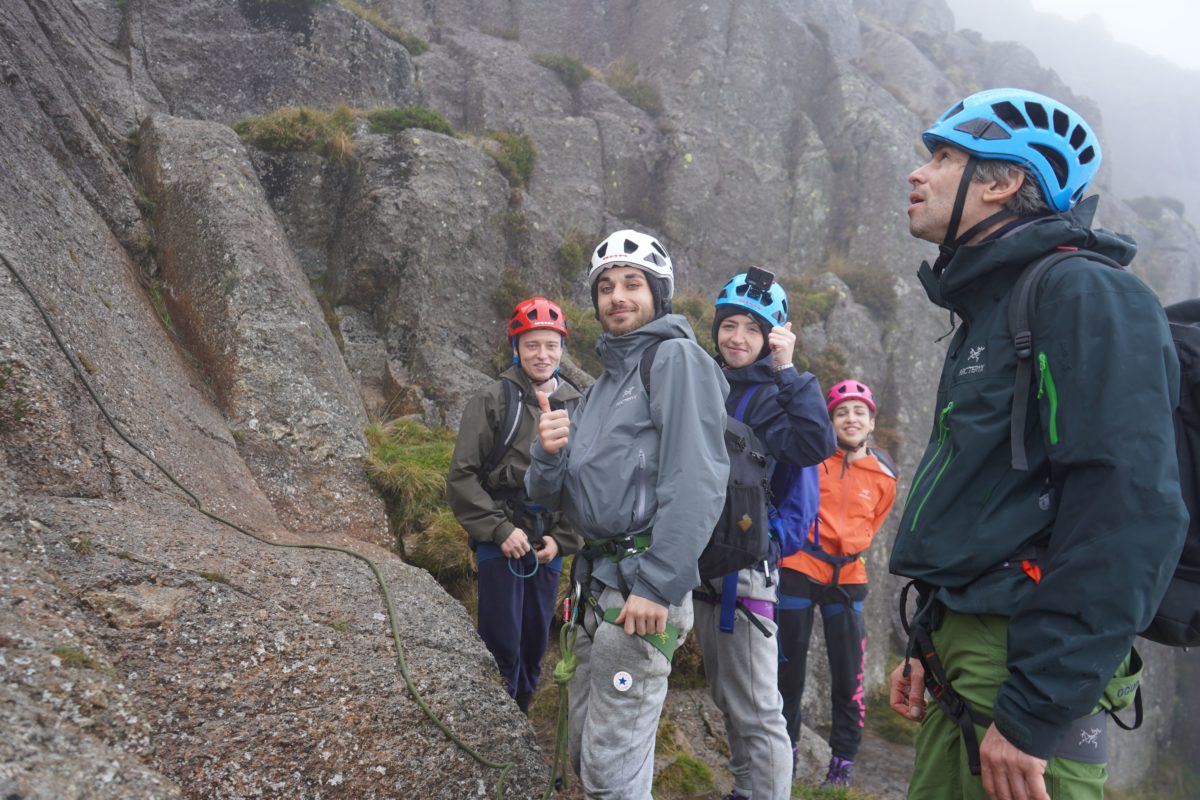 The first day people took part in beginners mountain climbing, sphagnum moss planting, wild swimming and enjoyed a mindfulness session.  
Venture Trust participant, C.K, said:
"We went to Pavey Ark and climbed the 700 metres to reach the summit. I've got a fear of heights, so it was pretty scary. I don't like the lack of freedom and control at the top – but the team helped me through that. I proved to myself I could do something I'm afraid of.

On the way back we looked at different kinds of rocks and mushrooms. I had a wash in the waterfall. We were bonding as a team which I haven't done in a long time. It was nice to be around people. 

Getting out in nature and reconnecting with my roots really helps me. Working with Venture Trust has helped me see my self-worth."
Day 2 turned out to be slightly wetter than anticipated, but our participants remained enthusiastic and got stuck into activities. The day involved scrambling, beginners bouldering, beginners rock climbing and rescue techniques.  
Jodie, one of Venture Trusts participants at the event, said: 
"I learn a lot when I'm outdoors. This weekend I've been learning about the hills and hill walking. I've definitely never learned so much about fungi or mushrooms!  

It changes how I see myself to do stuff like this because it gives me my confidence back. At the start of this year, you would never see me walking around confident like this. Being out and getting involved in stuff like this helps me see that, THIS is me."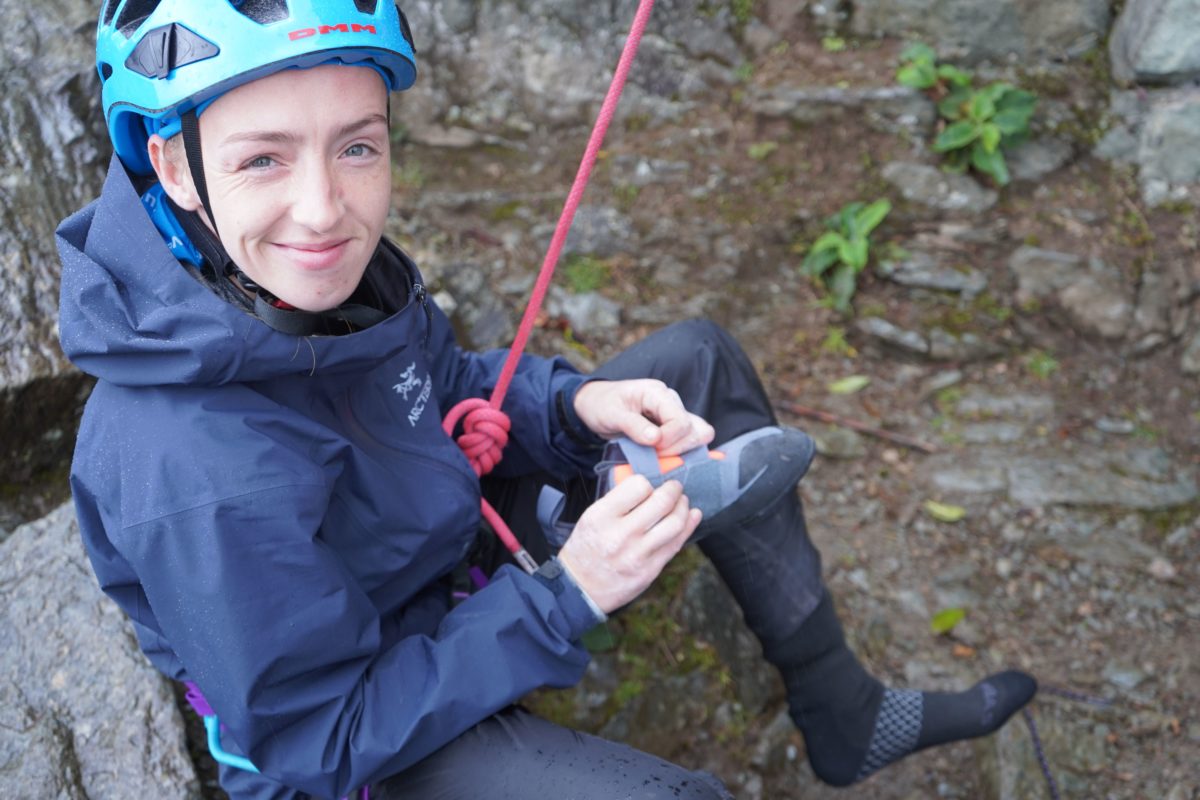 Jodie has been working with Venture Trust for some time now taking part in outdoors activities to build aspirations and confidence.  
"Working with Venture Trust in the outdoors gave me back a lot about myself that I'd lost. It gave me an enjoyment that I hadn't felt in a long long time. Now I spend all my time in the outdoors. It's completely changed my outlook and perspective on life. I couldn't ask for more. It's been life changing." 
You can learn more about partnering with Venture Trust to provide outdoor learning opportunities here.