COVID-19 has had a disproportionate effect on people who were already struggling with complex life circumstances. We responded to meet the need.
What did lockdown mean for our participants?
Lockdown was a double blow for our participants. Like everyone else, this was a period of uncertainty, disruption and stress. But for those who rely on public and charitable services of support, the breakdown in delivery of services added new levels of anxiety while removing vital coping mechanisms. 42% of Scottish charities saw some disruption of services by May 2020; 39% closed down altogether. Public services such as Social Work, Health and Social Care Partnerships, even Job Centres saw disruption and closure as well. For people relying on these services, lockdown presented a serious crisis.
Be Connected
We turned our services Outside-In. In less than a month, we went fully online. Our Outreach Workers were on the phone with their participants, offering support and guidance, and a listening ear. Our new Outdoor Therapy team were counselling people online. Our Development Trainers were coaching people in life skills over video calls. Our Employability team delivered training remotely. In all cases, the critical thing was to keep the service running. And through our Be Connected service, we did.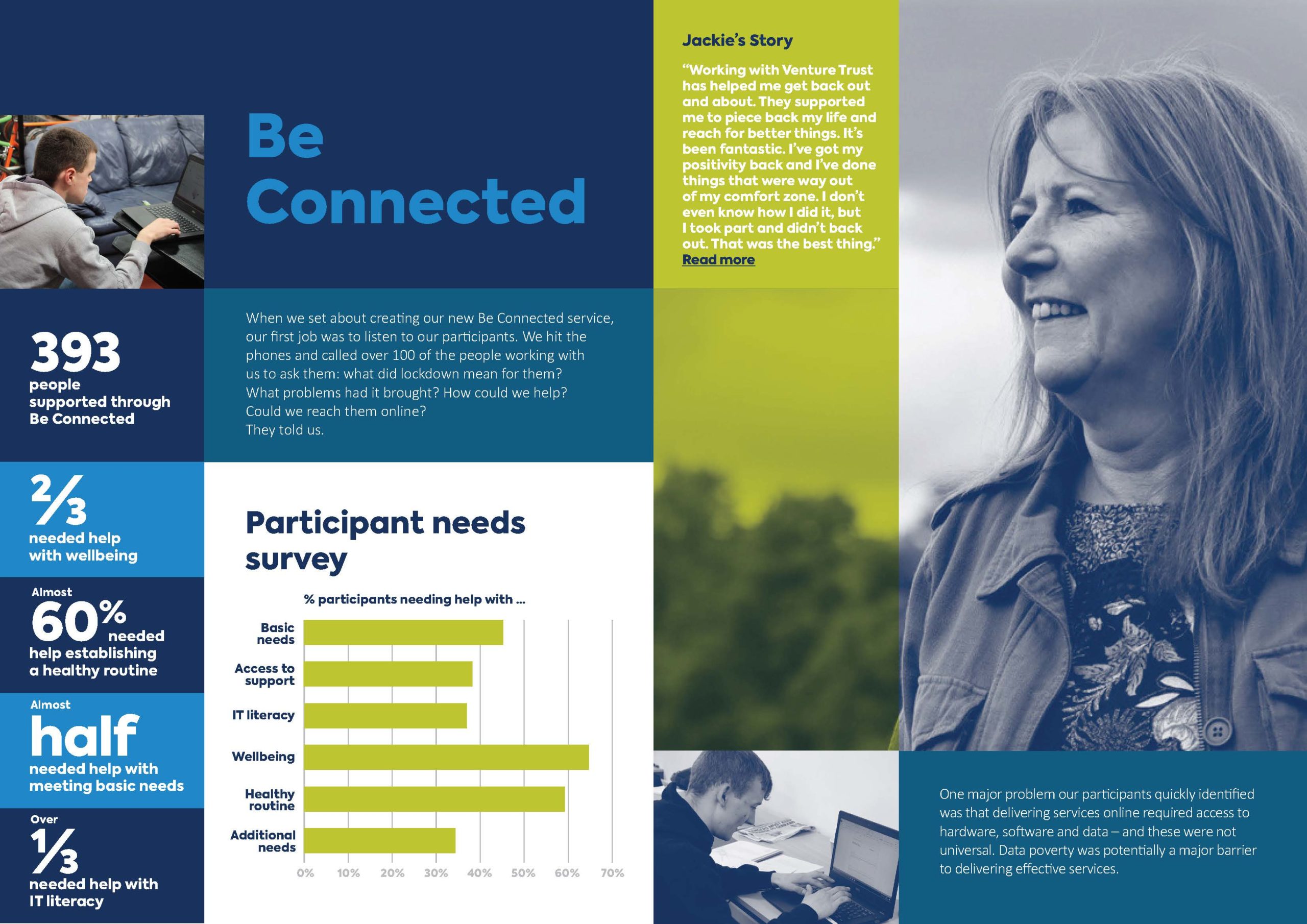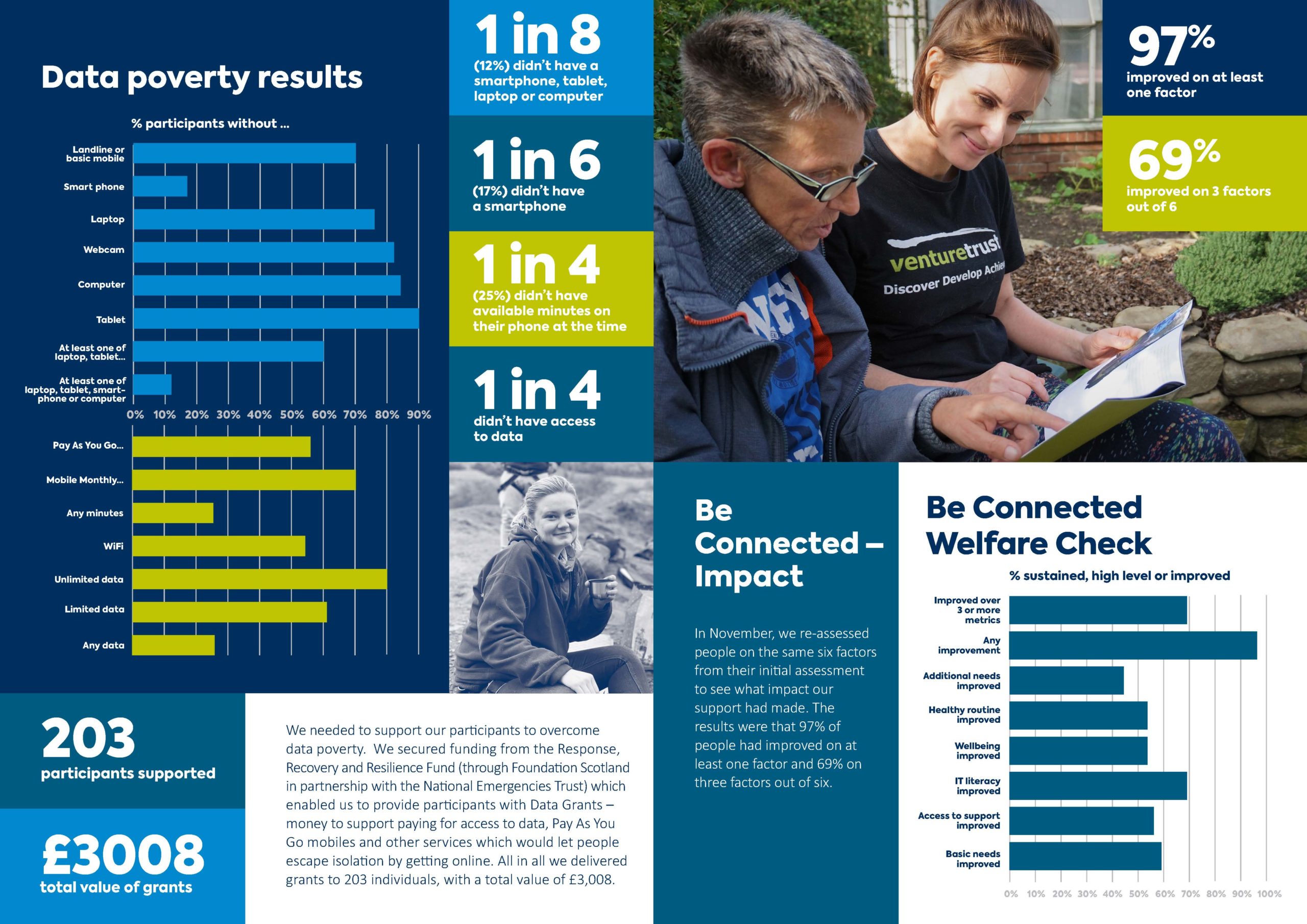 Our support services still featured our three-phase approach to delivery:
Phase 1 manages all aspects of assessment and preparation to ensure that we build positive relationships and individuals have developed suitable goals and objectives to make the most of the learning opportunities.
Phase 2 provides a range of activities for experiential learning through digital and outdoor delivery. The groups will be introduced to a range of concepts such as Kolb's Learning Cycle and the principles of Choice Theory, which provide the skills each individual needs to understand the consequences of their thoughts and behaviours.
Phase 3 of the service provides flexible, responsive and individually tailored support to participants. Using each participant's unique action plan as a foundation, personal development support is available to each individual for up to six months after completion of Phase 2.
The service focussed on personal development by using a combination of digital group work, one-to-ones and local activity days to include key sessions on:
Building effective relationships
Problem solving
Choosing effective behaviours
Goal setting
Action planning